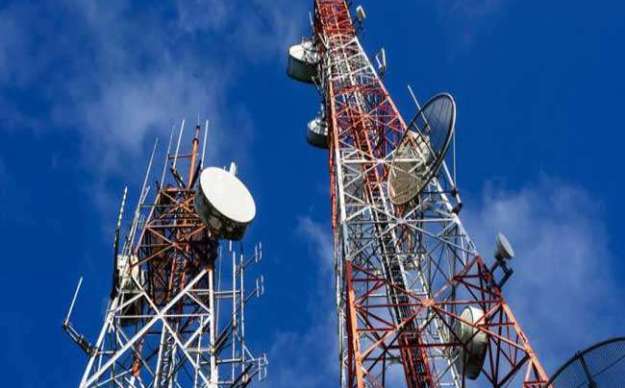 Due to lack of connectivity, villagers on Indo-Nepal border forced to use Nepalese mobile service
B.D. Kasniyal
Pithoragarh, Feb 25
The villagers of Saill and Salla villages situated at the Indo- Nepal border in Pithoragarh sub-division of the district, held a demonstration with their mobile telephone sets in their hands at the district headquarter on Thursday demanding a mobile tower in their area and lack of telephone connectivity in their area.
They charged that due to lack of mobile tower and telephone connectivity they have to travel up to three kilometres distance to find  mobile phone signals.
"While the government is talking about launching  5G mobile services soon. We are still to be connected with first stage of mobile connectivity." said Rakesh Singh Ghatal, a villager, who participated in the demonstration.
The villagers said that while their neighbouring country of Nepal across the Kali river is having modern tele-communicaton facilities, the Indian side is lacking in the sphere.
"If the government fail to install a mobile tower in our area, we will have to start an agitation at district headquarter," said Laxman Singh Prahari, another villager from Salla village
Not only the villages bordering Nepal in Pithoragarh sub-division but also villages of Dharchula, and Didihat sub-division of Pithoragarh on Nepal border are without mobile connectivity are still waiting mobile towers in their respective years for the past many years.
" The villages of Vyans valley beyond Malpa, beyond Kanchoti in Darma valley and Galati, Ramtoli, Ranthi and Jumma villages of Chaudans valley are still out of mobile connectivity in Dharchula sub-division as no mobile tower are available in these areas,"said Shalu Datal, a journalist and social worker in Dharchula.
According to Datal, though the government has given V- sat antennas to villages in high Himalayan valleys, it depends on good weather conditions and life of its'  batteries.
" These solar charged batteries are not working if weather is not sunny and cloudy weather is a normal situation in high Himalayan region," said Datal.
According to Datal, out of 64 gram panchayat of Dharchula sub-division only 32 are having smooth mobile connectivity.
"Due to lack of mobile connectivity in border region of Dharchula sub-division, over 80 percent villages ahead of Jauljbi are dependent on Nepalese networks that function smoothly. But it is highly costly as talking time of Nepalese service providers is much higher that Indian service providers. If the Indian charge is Rs 2.50 per minute, the Nepalase charge is Rs. 15 per minute, "said Datal.
Sri Ram Singh Dharmashaktu, president of Malla Johar Vikas Samiti in Munsiyari has demanded installation of four mobile towers at Ralam, Milam, Rilkot and Dung villages of Johar valley as due to absence of  mobile towers in these places all 12 villages of  Johar valley villages are out of mobile connectivity.
"Not only it affects tourism activities to Milam glacier but also cuts off the students of these villages from attending online classes during 6 months of summer migration." said Dharmasaktu.
According to Munsiyari residents, not only villages of Johar, but also villages of Namik, Kota Pandrahapala, Quiri and Jimia are also need mobile towers.
Officials from Almora division of Bharat Sanchar Nigam Limited (BSNL), the government owned boy looking after the communication in the country have said that due to lack of funds with the BSNL, the works to install mobile network towers in border areas have been stalled.
" We had sent the proposals to install mobile towers at border villages at Indo-Nepal and Indo -China border but due to lack of funds it has not yet materialised," said S.K. Shahu, Assistant General Manager of BSNL of Almora division.
According to Shahu, the government of India has given contract of installation of  mobile tower to Reliance Communication.
"The responsibility of giving smooth communication signals at border villages has now been given to Reliance company by the government. We have neither the funds nor any such mandate now, "said the BSNL AGM.