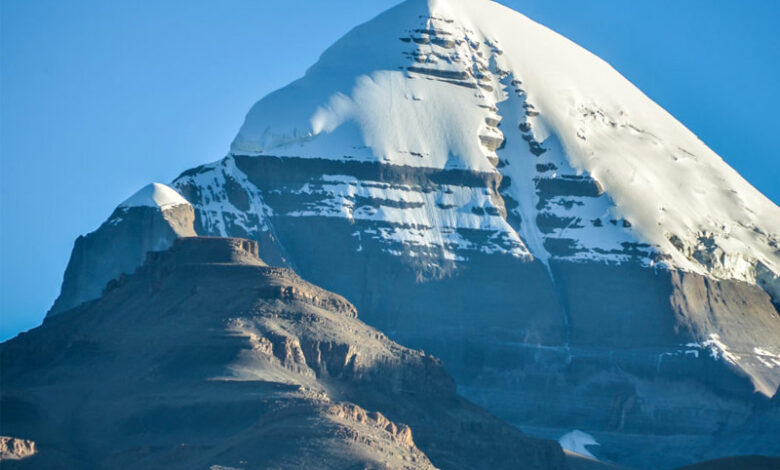 First batch of 'Adi Kailash' pilgrims reach Dharchula
B.D.Kasniyal
Pithoragarh, June 1
A 30 member first group of pilgrims for 'Adi Kailash' pilgrimage reached  Dharchula town on their way to the pilgrimage site in high Himalayas in Pithoragarh district of Uttarakhand. The batch include pilgrims from Chandigarh, Andhra Pradesh, Gujarat, Maharastra and Dehradun.
"After the 'Kailash Mansarovar yatra' to China could not resume even in the third year, this year, due to pandemic scare, the Kumaon Mandal Vikas Nigam (KMVN) which used to conduct the annual pilgrimage, decided to introduce "Adi Kailash" yatra and invited applications from pilgrims interested  in a visit a "Adi Kailash" , Jolingkong peak in Vyans valley , situated inside India territory in Dharchula sub division of Pithoragarh district." said Dinesh Gururani, a KMVN official involved  with the management of the pilgrimage.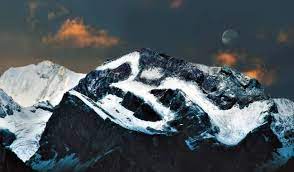 Om Parvat on Indo-China border in Pithoragarh district of Uttarakhand.According to the KMVN official, a total of 500 pilgrims in 18 batches will be taken to "Adi Kailash" and "Parwati Sarowar" in a five days tour." The batches for yatra, will reach Pithoragarh from Bhimtal in Nainital and reach Gunji camp on third day to stay there for 2 days during their visit to "Adi Kailash".  They would visit "Adi Kailash" on the first day and "Om Parwat" on second day of their stay at Gunji. The pilgrims will  travel by vehicles  up to the destinations as the Border Roads Organisation (BRO) has completed construction of road to "Adi Kailash".
"On their return journey the batches will return via Didihat, Berinag, Chaukori to Bhimtal from where they will go to New Delhi, "said Gururani. The pilgrimage will run up to July last week.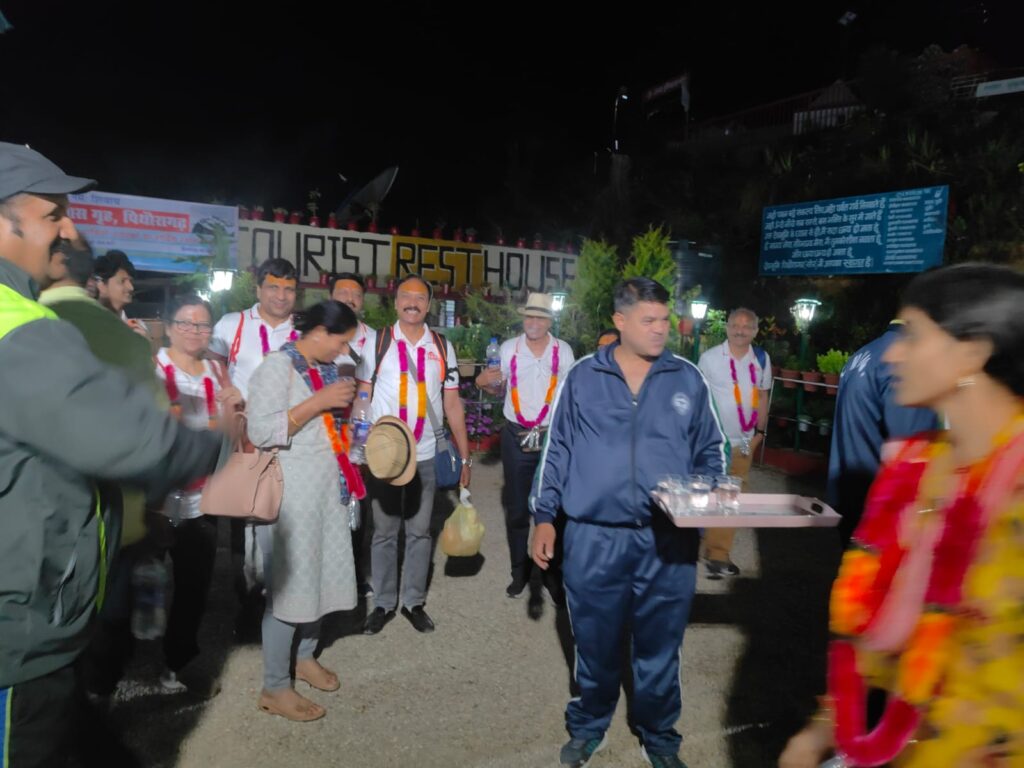 "The commencement of "Adi Kailash" is also the part of package, besides other adventure activities at border villages , that has been initiated by Government of India to promote adventure activism and tourism in remote border villages at Indo- China border, to ensure round the year habitation in empty villages at the border," said Ashish Chauhan, District Magistrate, Pithoragarh.