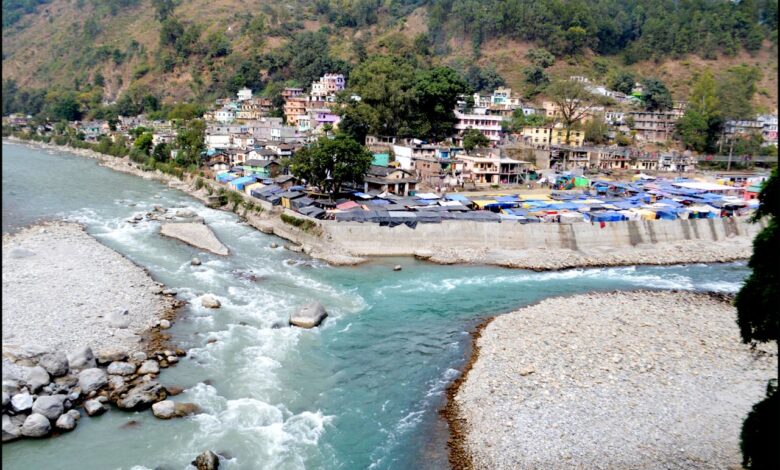 Jauljibi residents fear flash floods from Kali and Gori rivers in the absence of safety embankment
B.D.Kasniyal
Pithoragarh, June 28
With monsoon rains knocking on the doors, the people living in the natural disaster prone areas of Dharchula and Munisiyari  sub-divisions of Pithoragarh district,  are again fearing flash floods and landslides particularly those living  on the banks of two major Himalayan rivers of the district, namely Kali and Gori, which prone to floods.
"Following construction of safety embankment  along Kali river at Dharchula town, the fear of flash floods for the residents has decreased substantially.  However, more than 300 residents of Jauljibi town in the district are fearful of flash floods as there are no protective measures of safety embankment against floods for the town from river Gori.
" Even after massive devastation in the 2013 deluge, when the Jauljibi town witnessed washing away of bridge on river Kali and turned 26 shopkeepers homeless, the administration did not listen to us and did not sanction the embankment at the bank of the river Gori," said  Kishan Singh Datal, a resident of Jauljibi village.
Shakuntala Datal,  a leading social worker of the area said that she has several times met the Chief Minister, district level officers and irrigation department officers in this connection with the demand to built an embankment but all in vain.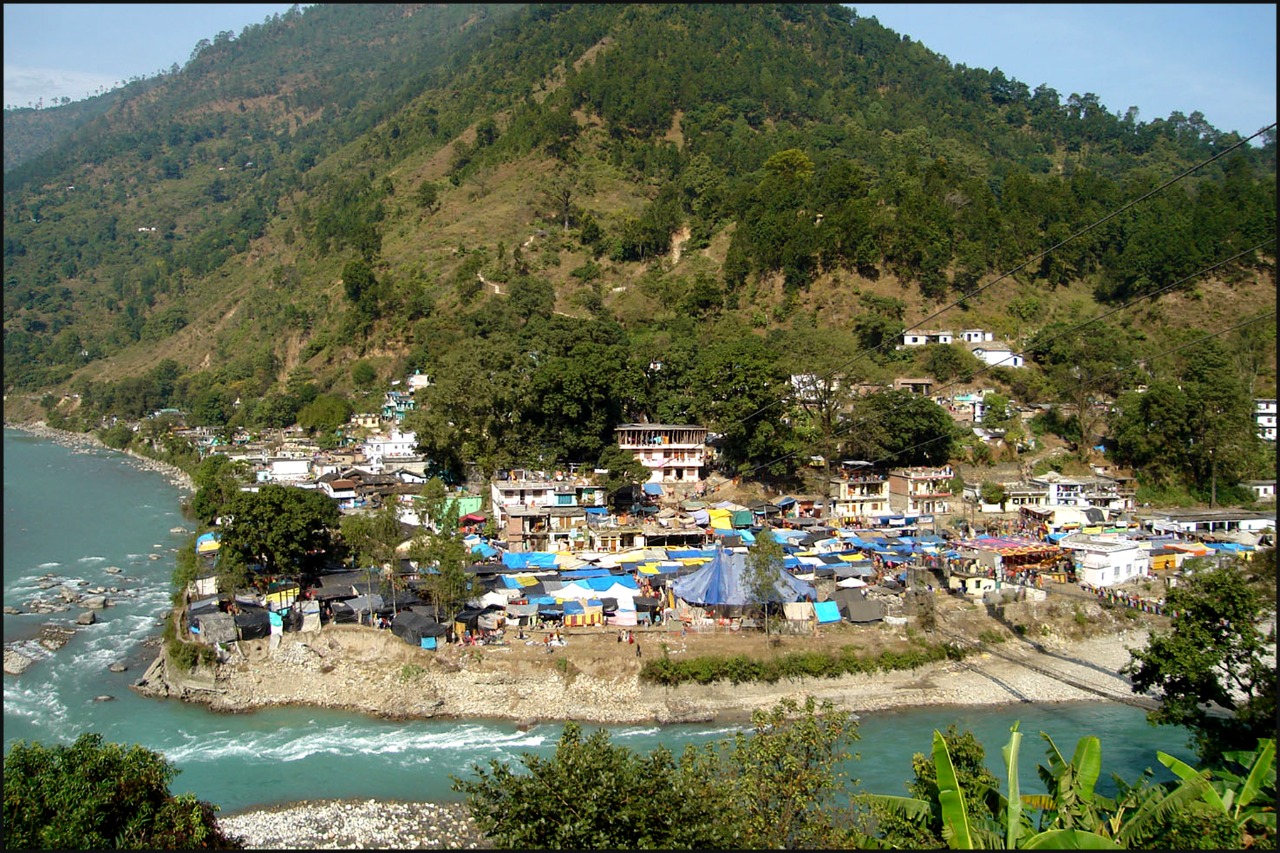 "If the confluence region of river Gori and Kali near the town gets a tall embankment and street lights, only then the residents might come out of fear of monsoon floods, " said Shakuntala Datal.
According to irrigation department officers, there is a protection wall at the banks of both the rivers, Gori and Kali, and proposals for the construction of embankments have been sent to state government.
"We have included Jauljibi town in the list of 26 highly  disaster sensitive areas of the district," said D.K Singh, executive engineer of irrigation department, Dharchula division.
"While river Kali flows at some distance from the village, river Gori is flowing close to the houses and whenever there is more rain, the river water enters inside houses forcing the villagers to shift to higher places," said Arjun Datal, a resident of Jauljibi  village.
Meanwhile, after heavy downpour  on Monday night,  the state police and Sahastra Seema Dal ( SSB) personnel took to joint patrolling at Indo-Nepal border points of Jauljibi to caution villagers against the illegal mining in the river and not to go near  the river during the monsoon period.
" We have also appealed to the villagers that if any person is doing illegal mining in river during monsoon months, the police should be immediately informed, "said P.C. Joshi, Station house officer (SHO)of Jauljibi police station.