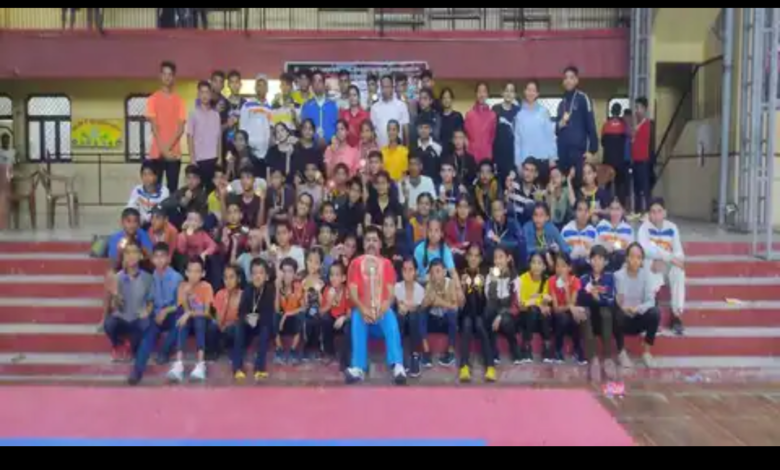 Bageshwar district won top honours at state level Taekwondo competition
Prem Upadhaya
Bageshwar, June 28
The players of Bageshwar district of Uttarakhand did well by winning 29 gold medals and overall first position in the State level Taekwondo competition held in Touch Wood School, Dehradun on june 25 and 26, 2022.
More than 500 players from 10 districts of the state participated in this competition.The competitions was held in the weight categories of Sub-Junior, Junior, Cadet and  Senior categories. The Bageshwar district team bagged 29 gold, 18 silver and 20 bronze medals and secured overall first position in the state.
Kamlesh Tiwari, Anita Pandey, Lalit Negi, Gokul Khetwal, Anil Karki, Jagdish Joshi, Kishore Kumar, Vijay Gadiya were the coaches, managers and judges of the district team.
Rajeev Mehta of the Indian Olympic Association, Dr.DK Singh, Chandra Vijay Bisht, Darwan Parihar, Anil Karki, Ashish Dhapola, Kiran Negi, Cabinet Minister Chandan Ram Das, Kapkot MLA Suresh Gadia, Bageshwar Municipality President Suresh Khetwal, Former MLA Lalit Farswan, Kapkot MLA Suresh Gadiya and Harish Aithani have congratulated the team members and officials for the excellent performance at the state meet.