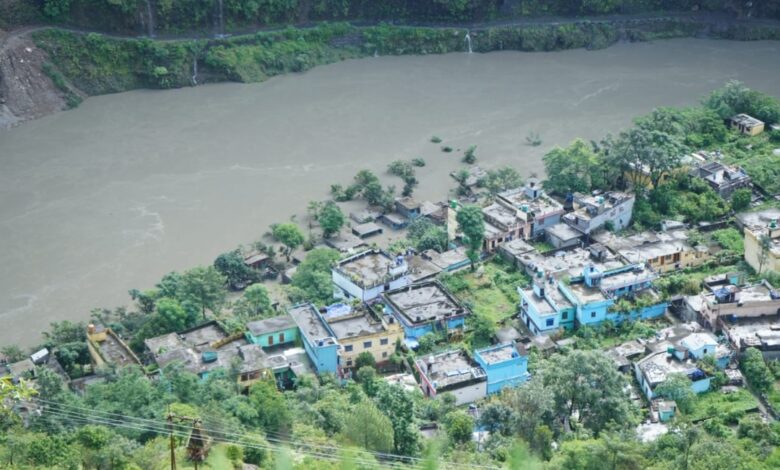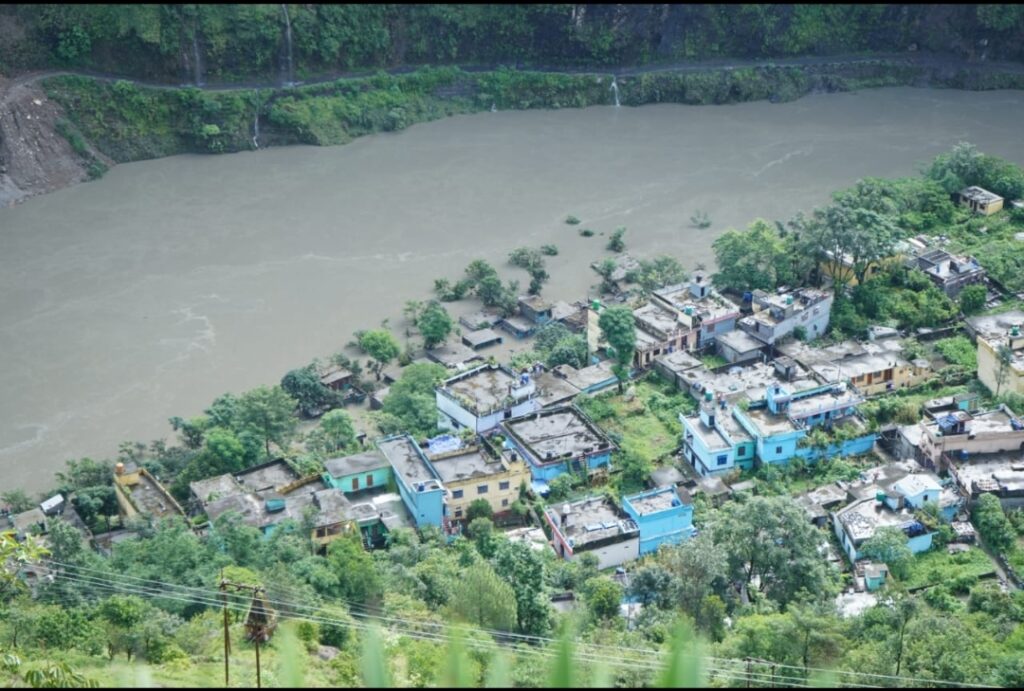 B.D.KASNIYAL
Pithoragarh, Sept 10
One woman went missing and 28 houses of Khotila village of Dharchula town, were submerged under swollen water of river Kali following midnight rain of 132.2 mm that flooded the area last night, Pithoragarh district magistrate Ashish Chauhan said.
"The incident occurred across river Kali at Bangabagar village of Nepal, where heavy rains resulted into landsliding of a nullah and the debris entered into houses of Khotila village of India,"said the DM.
According Pithoragarh district disaster management officer, some animals of the villagers have also been lost the police and SDRF team have reached at spot," Said Bhupendra Singh Mahar DDMO, Pithoragarh. The administration has started the rescue operations with the help of SDRF and police ." The detail of total loss will be known after some time," said Mahar.
According to the local sources in Dharchula some villagers of Nanga bagar village of Nepal, have reportedly gone missing in the disaster." We are also working in collaboration with Nepali police,"said Nandan Kumar, SDM, Dharchula.
The deceased pashupati devi died when she could not open the door of her house when water gushed into Khotila village.shed into village. The water inundated 36 house's of Khotila village at night affecting 170 families .We are installing tents in stadium Dharchula for these families, the work has begun from night."said Ashish Chauhan DM pithoragarh.
According to a mediaperson of Darchula in Nepal, 5 persons have died and 11 missing in Darchula district of Nepal due to this catastrophe."The Bangabagar locality of nepal, has also witnessed destroying of over 30 housed."said Kamal nath Joshi, reporter of Mansarovar TV channel of Darchula in Nepal.