Dharchula town facing frequent natural disasters
B.D.Kasniyal
Pithoragarh, Sept 12
Dharchula, the border town situated on the banks of river Kali which forms the Indo-Nepal border, is facing repeated natural disasters and displacement of residents from past few years. Besides the perennial flash floods in Kali river, during monsoon months, new landslide spots at Aildhara and Ghatkhola have sprang up in the town this year, making upper part of town   dangerous due to being landslide prone .
"If Ailghara peak will not be treated soon, it might cause more landslides in the coming rains resulting into more casualties and displacements," said O.P. Verma, a trader who lost his house in last month's landslides at Aildhara.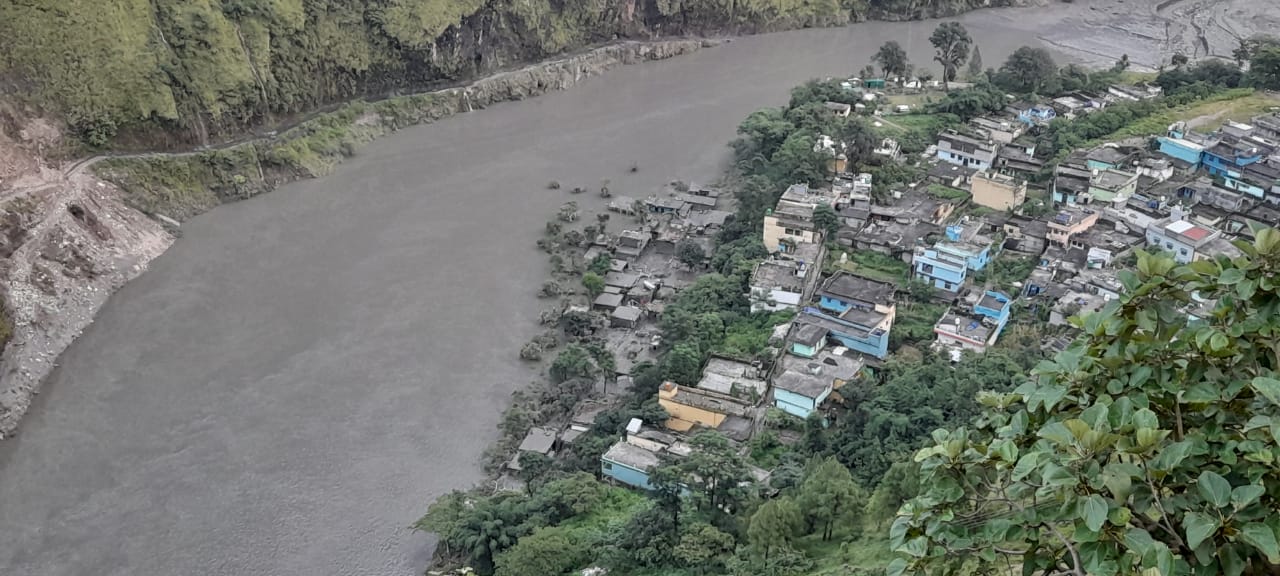 According to Mahiraj Singh Garbiyal, who lost his house at Khotila on flash floods that occurred on September 10, this year, the height of protection wall that is coming up at riverbank of Kali river should be increased as the present height of protection wall proved inefficient to stop gushing water flow from Nepal side on the fateful day."The waters crossed the protection wall and entered into houses of Khotila village at midnight forcing the people to flee to save them," said Mahraj Singh Garbiyal.
According to local people, over 5000 population living in Ghatkhola, Aildhar, Kali River bank , Khotila, Dantukheta, Doobpani in Dharchula and around Mela ground in Jauljibi  is living amidst the dangers of flash floods during monsoon months." All these localities are densely populated and need secure protection from river side and upper side from landslides," said Krishna Singh Garbiyal, a senior member of Rung community.
The Dharchula town (940 m), which is surrounded by high peaks from three sided and  river Kali from the fourth side, started flourishing after 1962, when the traditional occupation of Rung tribals of  Indo-China trade got closed after the border conflict with China. The tribals of high altitude valleys came down in search of alternate occupations." The tribals from Vyans, Darma and Chaundas valleys settled in Dharchula and started trade, animal husbandry crafts and small agricultureat and near the town, that resulted into flourishing of Dharchula town," said Dinesh Chalal, general secretary of Rung Kalyan Sanstha, a tribal cultural body based in Dharchula.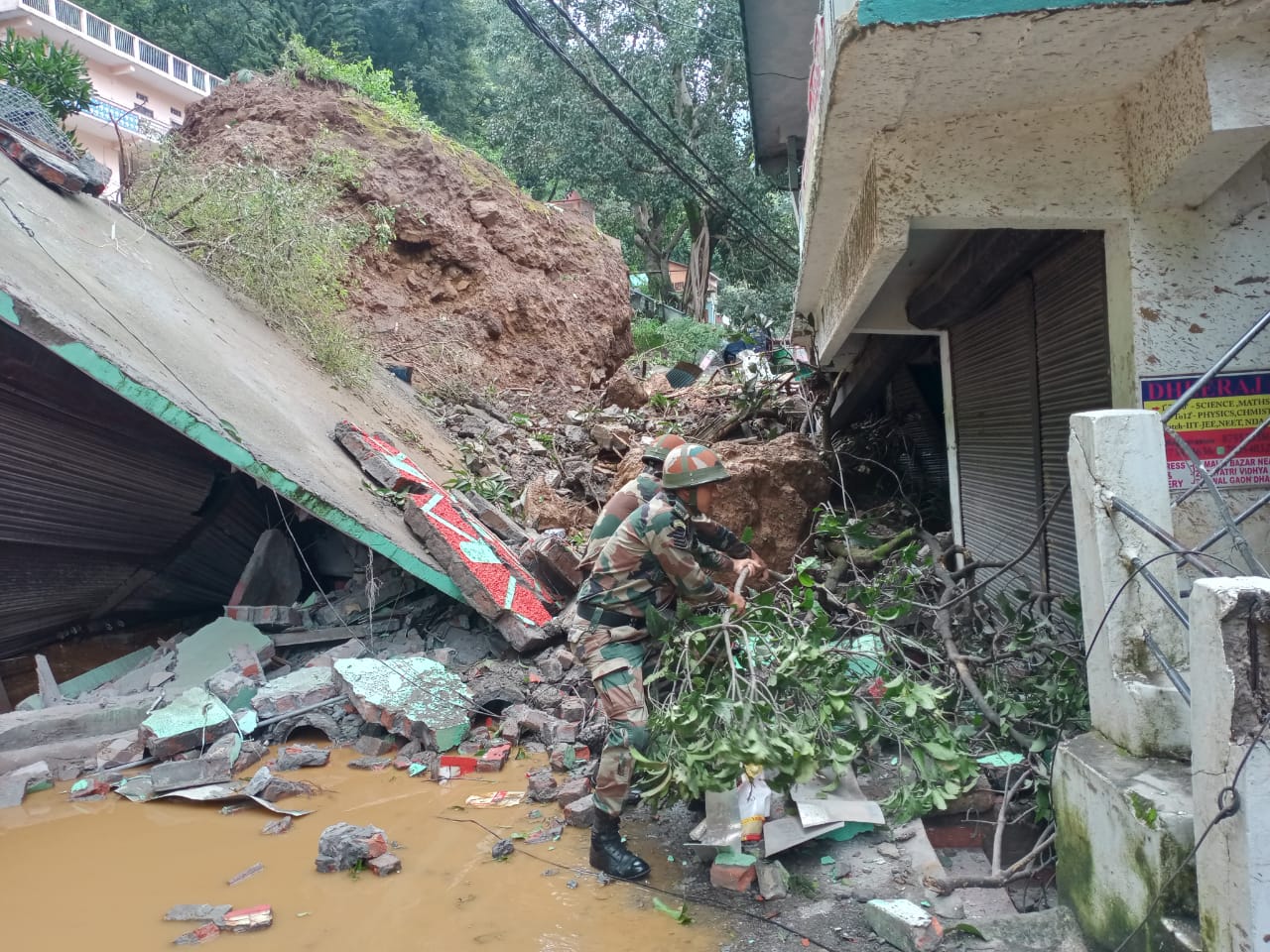 " Uttarakhand Chief Minister Pushkar Singh Dhami , during his brief visit to the affected families on Sunday, has assured to give every facility to affected persons of 97 families of Khotila and gave away  relief amount cheques to highly affected families," said Nandan Kumar, Sub-Divisional Magistrate (SDM), Dharchula.
The Chief Minister has also praised Pithoragarh District Magistrate Ashish Chauhan for speeding up work of construction of protection wall on the banks of river Kali. Although the cloudburst occurred in Nepal, the habitable area of that country remained protected due to wall they have already erected.