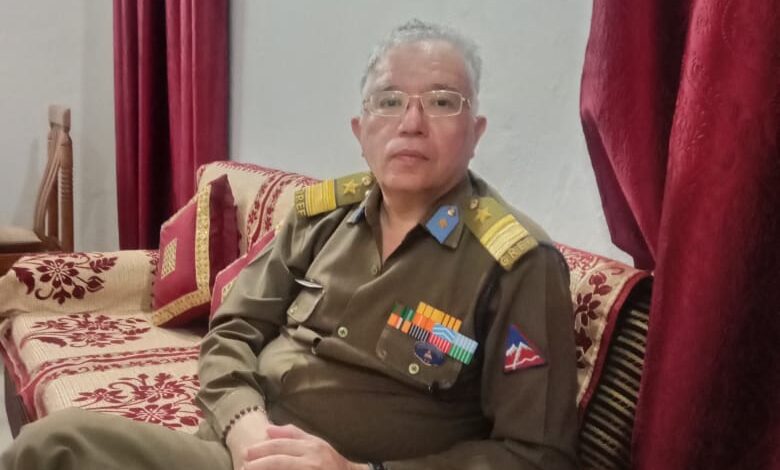 Border roads on Indo-China border in Pithoragarh on fast track
B.D.Kasniyal
Pithoragarh, May 25
The border road between Munsiyari to Milam, the 66 km long  road linking the last border posts on the Indo -China border in Johar valley of Pithoragarh district, could be completed by June 2024 as a seven km long hard rock portion is posing problems in road cutting said Vimal Goswami, Chief Engineer of project 'Hirak' of Border Roads Organisation (BRO).
"We have completed 28 km work from Milam side and 21 km from Munsiyari side, as the work on the road is being done from two sides," said the BRO officer.
Giving details of other border roads up to last security posts on the Indo-China border in Kumaon region, the 'Hirak' project chief said that besides this road, two other border roads, namely Pithoragarh to Lipulekh and Gunji to Jolingkong are under construction or widening process in the region while one road, the 215 km long Jauljibi-Munsiyari-Birthi-Sama-Kapkot -Bageswar to Baijnath road has been sanctioned under the 'Bharat Mala' project.
" The Rs 3000 crore worth estimated road from Baijnath in Bageswar district will link at Jauljibi on Pithoragarh- Lipulekh road after completion. The road will be constructed in 7 packages, each of which will be of Rs 400 crore worth," said the BRO, officer.
"We hope the alignment plan of this could be completed in 3 months time from now after the survey work complete," said Goswami.
Giving information on main border road to Indo china border in Kumaon region, namely the Pithoragarh to Lipulekh road, the 'Hirak' project chief engineer said that except in some portion from Baluakot to Tawaghat, where land acquisition for widening work has not been completed and a four km long portions from Tawaghat to Ghatiabagar where the road is passing through inner portions of villages, rest of the road is near completion as per the double lane standards of national highways . "Due to proposed tunnel between Bundi to Garbiyang, we have constructed the  road on this 37 km portion, as a single lane between two places, while the last 5 km portion of road, from KMVN huts to Lipulekh pass is awaiting army permission to complete the work," said the BRO officer.