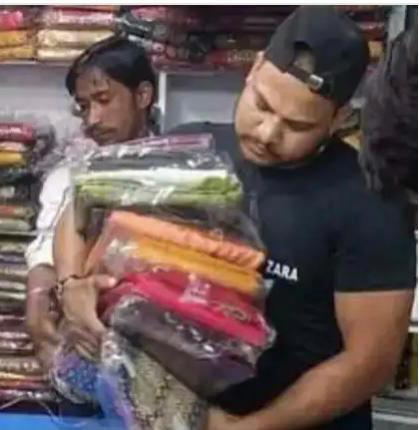 Muslims, a part and parcel of hill life in Uttarakhand
B.D.Kasniyal
Pithoragarh,
The recent communal incidents in Purola and Uttarkashi district of Garhwal has put the four centuries old Hindu Muslim cordiality in hills of Uttarakhand under strain.
"It is first time in my life of 60 years, I have witnessed such hateful campaign against our Muslim brothers. We had never felt them as separate as they used to be part of our everyday life since from our childhood," said Bhagwan Singh Rawat, coordinator of Pithoragarh Lok Manch, a social orgnisation.
Navin Bisht, a cultural activist and journalist in Almora, said that it was from 17th century, when the Muslims started coming to Almora to serve the Chand kings in various capacities like barbers, manihars(Bangle maker) or in other craftsmen from Rohilkhand region of Uttar Pradesh." From then onwards, the Muslims have been part and parcel of cultural social and economic life of Almora," said Bisht.
Since their arrival in Almora in 17th century, Muslim community has been participating in festivals like Dussehra, Holi and Nanda Devi yatra while Hindus have been participating in 'Muharram' with Muslims .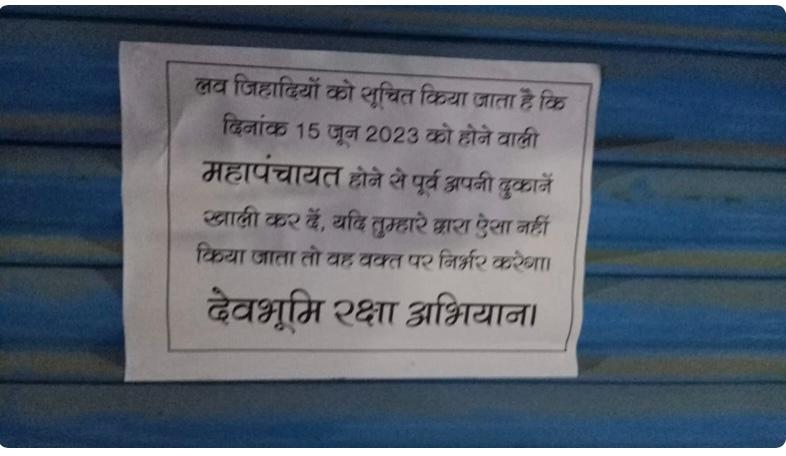 " While, Muslims have been acting in 'Ramlila',  besides giving providing music to the Ramlilas, giving artistic shape to Dusshera effigies and the Hindus have been taking part in beating of drums during 'Muharram' in Almora. We have never felt them apart from us since our childhood," recalled Navin Bisht at 70th year of his life.
In Champawat district of Kumaon region, 'manihars' or bangle makers were invited by Chand kings, when their capital was in Champawat before shifting to Almora in the year 1665."Champawat district still has 'Manihar goth' village in Tanakpur and Khoona village near district headquarter where these people live from last 500 years and fully integrated with local communities," said Devendra Oli, a historian of Kali Kumaon region of Champawat.
The border district of pithoragarh has unique tradition of Hindu Muslim fraternity as the festivals of 'Ramlila' or 'Moharram' have never been complete without the support from each another community.
" We had Sheikh Akabar Hussain, who used to play the character of Rawana in our 'Ramlila' till 1960. We used have our main 'Holika Dahan' ground  at amidst Muslim populated area, where not only 'Holi' items but also effigies of all Ravana family es are made and  decorated by Muslims artists," said Jagdish Punera, a senior cultural activist in Pithoragarh town.
"We have unique tradition of Hindu Muslim integration in Pithoragarh. The oldest settled Muslim family of Sheikh Haidar Bakhsh, in Chandak hill used to give offerings to "Mosta Devta' during the 'Mostamanu' festival,and used to sell leather items , Pooja items and decoration items in the town. The Britishers also took some of the Muslim families with them as 'khansamas'(cooks)," said Padma Datt Pant, a cultural historian in Pithoragarh district.
"Akhtar Bharati and Sayeed Ansari, were tow famous persons who used to make the effigy of 'Megnad' during Dusshera festival and were mush appreciated or their imagination and work," recalled Navin Bisht.
In Garhwal, the influx of Muslims started from 17th century after Mughal prince Suleman Shikoh  son of Dara Sikoh, sought refuge with Garhwal king Prathipati Shah, when his uncle Aurangzeb was after his life."The group of Suleman Shikoh along with his wife, a close relative and their servants was the first group of Muslims who entered Garhwal," said Manu Panwar, a U tuber working on history of Muslim habitation in Garhwal region.
Rahul Sankrityayan, the famous writer and traveller has written that all Muslims in Garhwal came from lower valleys of mainland to work as bangles maker, cooks barbers and other jobs for king and his family .
"Walton, the Englishman who has written 'Garhwal Gazette', has mentioned that in the year 1910 there were  4411 Muslims residing in British Garhwal," said Panwar.
"The Muslim community was so deeply involved in local culture that the Muslims of Dhanai region were not knowing about  mosque till  early part of 20th century," said Panwar.
According to Rahul Sankrityayan in 1931, out of a total population of  133165, in Pauri district, the populations of Muslims was  372, in Lansddown, the number was at 3411 against total population of  223415, while in Chamoli district it was  789 against total population of 177305 of the district.
The plain districts of Dehradun, Haridwar and Udham Singh Nagar have a sizeable Muslim population living in the areas since long. The Muslim population adds up to more than about 10% of the total population in the state and is mainly concentrated in these three districts.