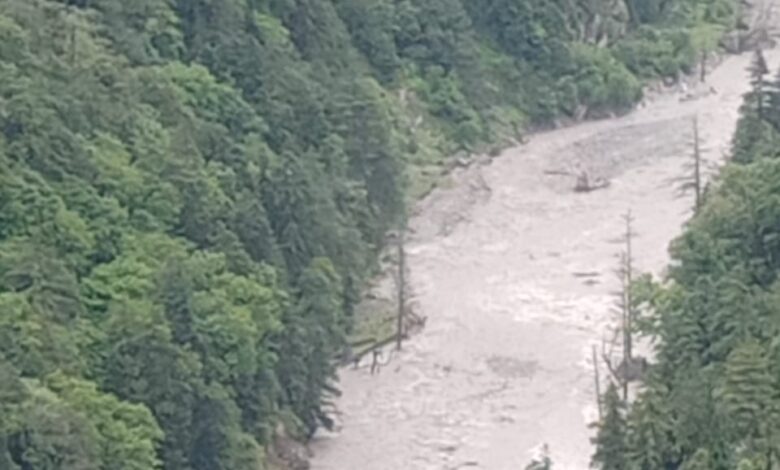 Chal village cut off after cloud burst in Darma valley
B.D.Kasniyal
Pithoragarh, July 7
More than a hundred villagers of Chal village of Darma valley, have been trapped in their village after the trolley, that links the village with outside world, was washed away in a flash floods in river Dhauli, due to a cloudburst  in the valley  last evening, administration sources said in Pithoragarh.
"The village has been delinked due to flooded river Dhauli, but there was no report of any loss to life and property." said Reena Joshi, Pithoragarh District Magistrate.
According to the villagers, Chal village is situated on the other side of river Dhauli  and a trolley has been installed to cross the river." There was an iron bridge across the river which was washed away in the June 2013 disaster. Later, a trolley was installed to cross the river ," said Dinesh Chalal, a villager of Chal village.
According to the villagers over 25 people from village, who were returning after collecting 'Yarsa Gumba', the aphrodisiac herb from high Himalayan meadows, risked their lives by crossing the flooded river.
"If the trolley does not get installed soon, the villagers will have to travel to 20 km upwards to cross from another bridge to reach their nearest market of Dharchula which would be  60 km long distance," said Dinesh Chalal.
The administration has said that it will instruct the concerned agency to install alternate trolley in next two days time.