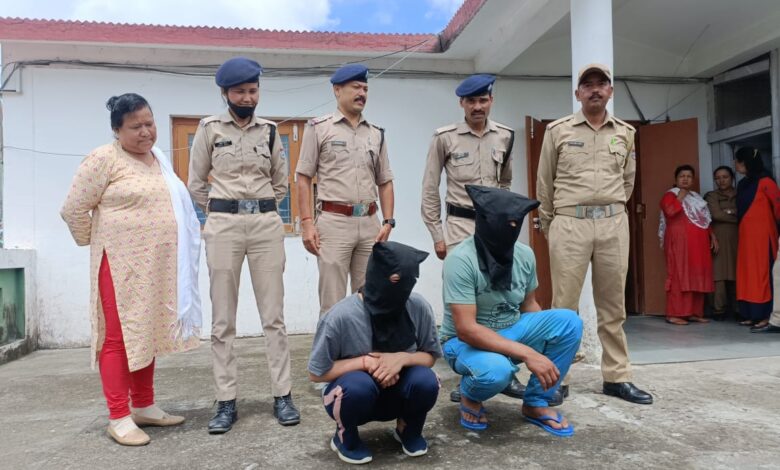 Nepalese woman sentenced to 20 years imprisonment for drug smuggling
B.D.Kasniyal
Pithoragarh,Aug 11
Pithoragarh special session judge, Shankar Raj,  on August 10,2023 sentenced a Nepalese woman to  20 years of rigorous imprisonment with a fine of Rs 15,0000 for smuggling a total of 1440 grams of 'charas' from Nepal.
The judgement states that  if the accused fails to pay fine she will have to spend another  5 years in the prison.
"The judgement was delivered under section 8, read with section 20 (b) (2) (c) of NDPS Act," said Pramod Pant, district government counsel (criminal), Pithoragarh.
The  accused, a 25 years old Nepalese ,woman , who had escaped from judicial lock up of pithoragarh, on August 6, this year was nabbed by police from Tarigaon area of Thal on August 9, with one of her accomplice.
The woman was arrested by SSB sleuths at Indo-Nepal border bridge at Dharchula on April 6, 2021 with 1440 grams of 'charas' tied with her leg and later handed over to police, she was in judicial custody since then .