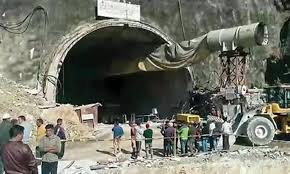 Geological conditions ignored while digging Silkyara tunnel, former ADG of GSI
B.D.Kasniyal
Pithoragarh, Nov 20
The Silkyara disaster of Uttarakashi where 41 labourers are caught in an under construction tunnel due to heavy debris fall, would have been avoided had the construction agencies prepared a pilot tunnel before constructing the main tunnel, to study rock mass and installed support system keeping in mind the rock mass condition there, said Tribhuwan Singh Pangti, a retired Additional Director General (ADG) of Geological Survey of India (GSI).
Talking to this correspondent, the retired GSI officer said that the company even did not install instruments in excavated part of tunnel that would have helped in the present crisis."The Silkyara disaster is result of excess blasting in tunnel excavation, avoiding the experts opinion of tunnel experts and negligent attitude towards security standards during  tunnel excavation," said Pangti .
The retired GSI officer has said that it will be more safe to take horizontal excavation to save all 41 labourers trapped inside tunnel from last 8 days but if the vertical excavation is decided, it should be taken from the place where it is less deep taking all the safety measures during the rescue operations," said Pangti.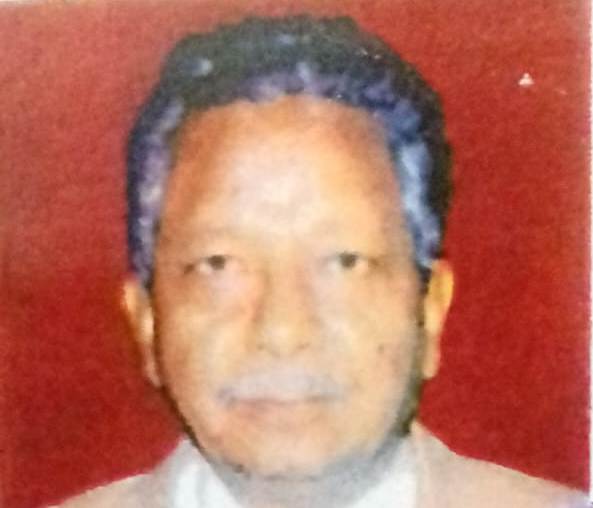 Citing his 37 year' s experience  of working as a geologist  with GSI, Pangti said that in highly tectonic region like Himalayas, the significance of  geology  becomes significant and  to start any infrastructure projects in such areas, the complete knowledge of geological situation of the region is essential. This fact was apparently neglected in this project.
"The private companies that are coming to construct road tunnels, communication or hydro projects in Himalayan region, are not taking the knowledge of geological and tectonic situation of that particular place, that is why several such projects are failing in entire Himalayan region. The geological formation is different at different locations, designs of projects be prepared according to rock formation of that particular area," said the retired Additional Director General of GSI.
Tribhuwan Singh Pangti further suggested that a detailed geological and glaciological study of Himalayan region be done before letting any infrastructural project in the region. "Though, tunnels are viable option to construct roads in the region but it should not be done without studying geological and glaciological conditions of particular places", said Pangti.
"There are several support system measures used in tunnels in the time of emergency exit needed, these are, shot create, cement grouting, rib support system, rock bolting and chemical grouting. These systems are applied keeping in mind the space of rib and rock mass condition. I have no information if any of these safety measures were available in Silkyara tunnel or not," he added.
Tribhuwan Singh Pangti said that there should be a high powered committee of technical experts including prominent geologists and geo-technicians in place to give sound scientific advise regarding construction of any project in the entire Himalayan areas of the country. He said that for speedy rescue of the trapped labourers, there should be horizontal digging of the tunnel from both the side.