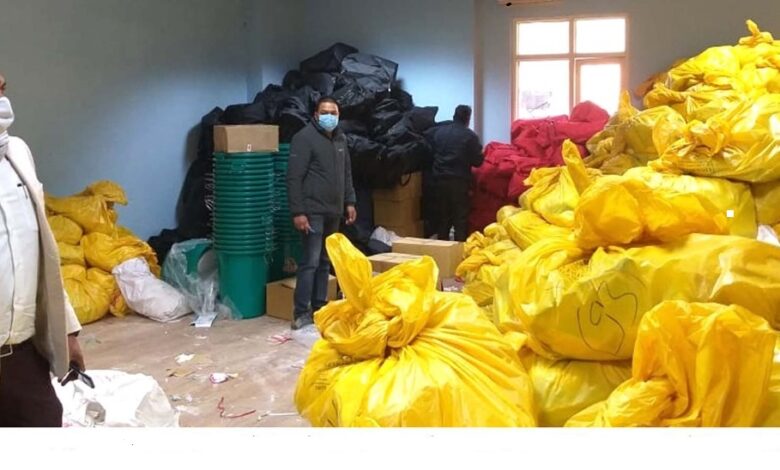 Government employees on election duty cast their postal ballot in Dehradun
Ajay Ramola
Mussoorie, Feb 6
A total of 957 government employees on election duty cast their votes through postal ballot at Dehradun on Sunday. A total of 88 postal ballots were cast under Chakrata Vidhan Sabha,76 under Vikas Nagar, 85 under Sahaspur, 147 under Dharampur,151 under Raipur, 65 under Rajpur, 105 under Dehradun cantonment, 93 under Mussoorie 105 under Doiwala and 42 under Rishikesh. The elderly above 80 years and Divyang also cast their vote through postal ballot. Around 72 cast their votes in Vikasnagar assembly,122 in Sahaspur and  1 in Dharmpur through postal ballots.
On Sunday DM Dehradun Rajesh Kumar visited Maharana Pratap sports College Raipur and inspected the strong room used to store EVM machines and the basic properties and documents to be used by Polling parties as per the respective assembly seats. He directed the officials regarding the appropriate security guidelines for the EVM machines and also directed the employees to adhere to Covid guidelines.
Earlier on Saturday, he  inspected the training programs for the govt employees being held at auditorium at Survey of India campus in Hathibarkala Dehradun.
Addressing the Trainees he said, " election duty is considered zero error duty as any error could impact the polls leading to far reaching consequences".
DM Dehradun stressed on important role of returning  officers during election and asked all to work as a team.