First spell of rains brings disaster for Uttarakhand hills
B.D.Kasniyal
Pithoragarh, June 29
The very first spell of monsoon rain of over 114mm played havoc in Kapkot sub-division of Bageshwar district and Berinag sub-division of Pithoragarh district in last 24 hours. More than a hundred roads were closed due to landslides and debris coming from hills, throughout the state signalling the start of the disaster prone rainy season in the Himalayan state.
Moreover the inaction of the district administration of Bageshwar district regarding formation of a lake in Shabhu river, a tributary of Pindar river which flows from Bageshwar into Chamoli district of Garhwal region has led to panic in the downstream of Pindar river up to Karanprayag town of Garhwal.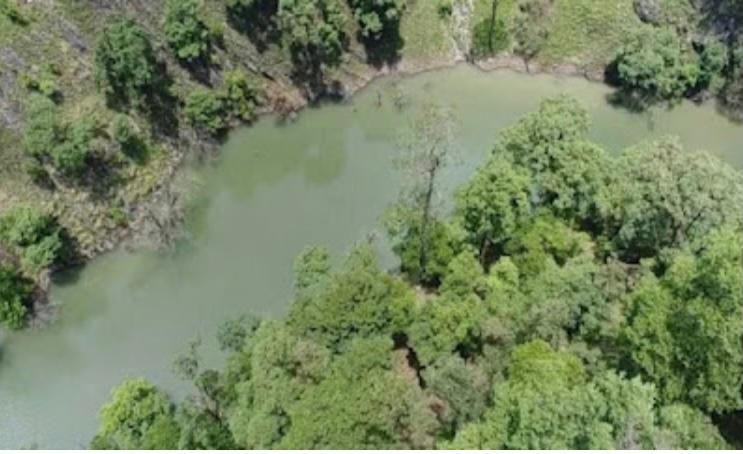 The said lake which is more than one kilometre long and 25 to 30 feet deep is choked due to debris coming in the river. The said lake was firstly formed after the 2013 massive natural disaster in the state and it was again formed in 2018. However, later the water started raining out from the rain decreasing the risk of flash flood due to its sudden burst. The people of Kuwari village near the lake in Bageshwar district had been raising a hue and cry for the past fortnight warning the administration about its' dangers in near future during monsoon period. The district administration did send a team of officials to oversee the situation but no remedial measures have been taken.
Meanwhile, a temporary wooden bridge built by villagers of Odar village in Tharali over Pindar river was washed away due to excessive inflow of water in the river. Most of the bridges including Jholla bridges in the area were washed away in the 2013 June deluge and have not been rebuilt yet making the lives of villagers living in surrounding areas difficult particularly during rainy season.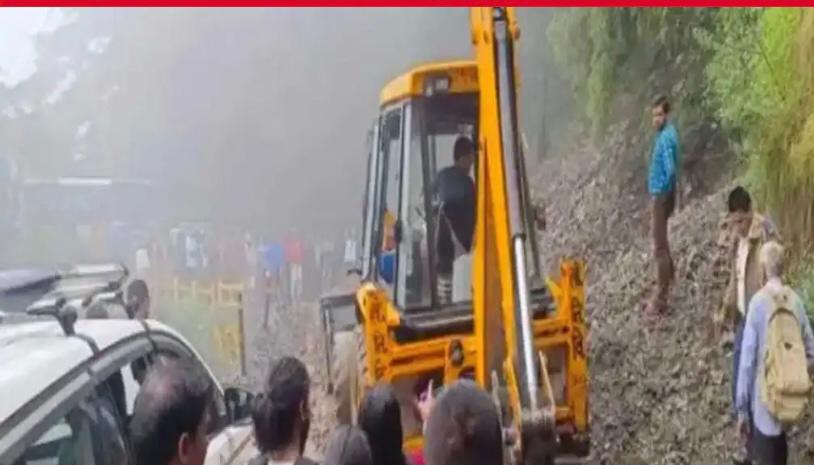 "Due to debris, Shambhu river, a subsidiary of Pindar in Kapkot sub-division of the district has formed a deposit of water as the inflow of water in the river has increased compared to outflow from it," said Vineet Kumar, District Magistrate of Bageshwar.
According to the DM, though there is no danger to any village due to formation of that temporary reservoir in Shambhu river, it might pose some alarming situation to villages near Pindar in Chamoli district, as the Shambhu river finally merges into Pindar river flowing towards Chamoli."But we hope that in the next few days, we will manage to clear the debris to make bigger outflow of water from that lake formed in the river," claimed DM.
" A team of administrative officers and irrigation engineers have already visited the site and have reported that there is no danger to any human settlement due to that water deposit, " said the DM Bageshwar.
Over 25 roads in Bageshwar district are closed from last 24 hours following landslides and fall of debris after heavy rains.
Meanwhile, a local trader died after getting washed away in an overflowing nullah while trying to cross it on his motorcycle near Pankhu in Berinag sub- division of Pithoragarh district . Ganesh Pathak, a local trader, who used to supply goods from Haldwani to local shopkeepers,  died on spot when he was trying to cross an overflowing nullah.